Apex Mining Co., Inc. (the Company) was incorporated and registered with the Philippine Securities and Exchange Commission on February 26, 1970 primarily to carry on the business of mining, milling, concentrating, converting, smelting, treating, preparing for market, manufacturing, buying, selling, exchanging and otherwise producing and dealing in gold, silver, copper, lead, zinc brass, iron, steel and all kinds of ores, metals and minerals. The Company listed its shares in the Philippine Stock Exchange on March 7, 1974 and attained the status of being a public company under the symbol APX.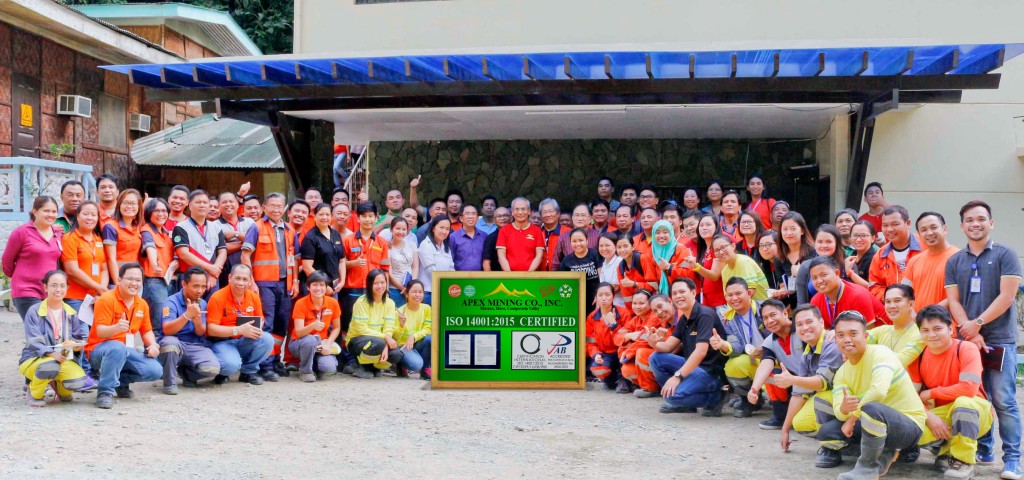 In 1974, the Company commenced the operation of its Maco Gold Mine situated in the Municipalities of Maco and Mabini in Compostela Valley.
On October 10 2014, the Company acquired 100% ownership over Monte Oro Resources & Energy, Inc. (MORE) which has mining and non-mining business interests. MORE's mining interests in the Philippines consist of 100% ownership over Paracale Gold Ltd. which, in turn, fully owns Coral Resources Philippines, Inc. and 40% of Bulawan Mineral Resources Corporation, both located in the Municipality of Jose Panganiban, Camarines Norte. MORE has mining interests in other countries consisting of: (a) 100% shareholding in Minas de Oro Mongol LLC (a Mongolian company) which owns 51% equity in Erdenejas LLC, a joint venture company holding a mining license in Khar At Uul in Mongolia; (b) 90% shareholding in Monte Oro Mining Company Ltd., which is engaged in mining exploration in Sierra Leone, and in MORE Minerals SL which is engaged in artisinal mining and gold trading in Sierra Leone; and (c) 3.92% participation in National Prosperity Gold Production Group Ltd. which holds mining claims and license from the government of Myanmar to develop and operate the gold mine located at Moe di-Moe mi Region, Township, Mandalay Division, Myanmar, known as the Maudi Taung Gold Mine. MORE'S non-mining businesses consist of a 52% ownership over International Cleanvironment Systems, Inc., a company engaged in solid waste management, and a 30% participating interest in Service Contract No. 72 for natural gas in the Sampaguita gas field offshore northwest of Palawan in the West Philippine Sea.
ITOGON-SUYOC RESOURCES, INC.
Itogon-Suyoc Resources, Inc. (ISRI) is a 100%-owned subsidiary acquired by the Company in June 2015..  ISRI is the assignee-company in 2002 of the mining assets of the former Itogon-Suyoc Mines, Inc. (ISMI), which consisted of the Sangilo Mine in Itogon and the Suyoc Mine in Makayan, both located in Benguet Province, and the Benit Claim in Labo, Camarines Norte.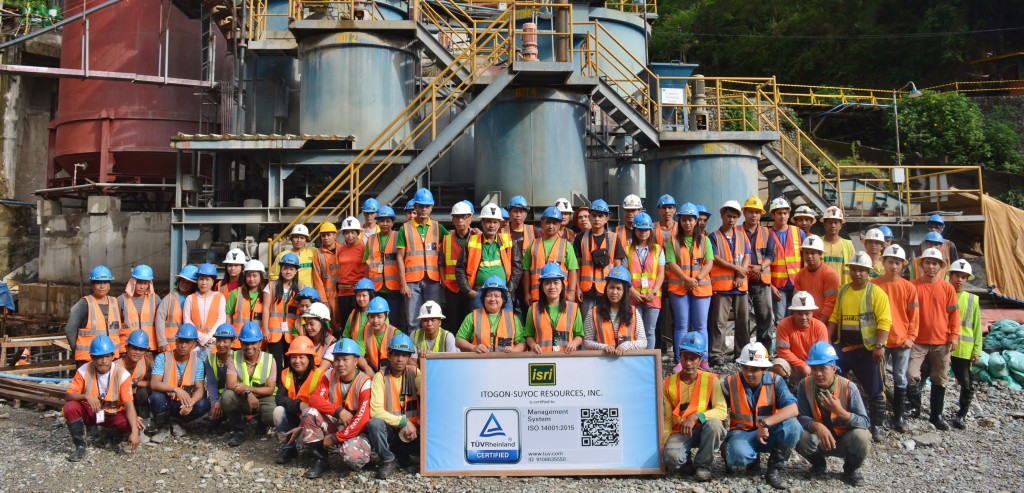 Both Sangilo and Suyoc mines have long history of mining operations before and after the Second World War. Post-war operations from 1951 to 1996 recorded combined production of 1,285,242 ounces of gold and 728,063 ounces of silver from 8.2 million tonnes of ore mined, which was quite remarkable considering the less efficient mining and processing methods then as compared to present practices.
Sangilo Mine
A two-stage development program for the Sangilo mine is underway. The first stage commenced in October 2015 is for the construction of a 400-tonnes per day plant  capacity with interim phases to reach at 75 tonnes per day while underground development is being pushed through in fresh and old headings. Incidental production  to 2016 accounted for 1,547 ounces of gold valued at P  P92.1 million. The second stage plan is a separate plant at 1,500 tonnes per day which will bring the mine's total installed capacity  to 1,900 tonnes per day   at the estimated total investment cost of $68.8 million..
The mine is ISO 14001:2015 certified for environmental management system granted by TUV Rheinland in April 2017. The scope of the certification is for exploration, mining and mineral processing, valid until 2020.
Suyoc Mine
The plan for the Suyoc mine is for a 300 tonnes per day operation, to commence plant construction and mine development work after the reserve validation of the mine now in progress is completed.  Investment cost for the Suyoc mine is estimated to be $36.8 million.
The mine is ISO 14001:2015 certified for environmental management system granted by TUV Rheinland in April 2017.  The scope of the certification is for mining exploration and project development activities valid until 2020.